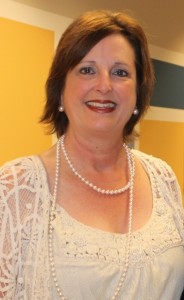 Victoria Toy Barber,LPC,Ed.D is a Licensed Professional Counselor with a Masters Degree in Counseling Psychology as well as a doctorate of education.  Dr. Barber provides Cognitive Behavioral Therapy and Reality Therapy methods for individuals, couples, and families to focus on issues related to relationships, parenting, adoption, geriatrics, grief, loss, and depression.
Victoria's main area of focus is working with couples and families dealing with relationship issues. Whether you are a family in conflict, in a new relationship, or have been married for many years, Victoria has experience helping you navigate through what ever situation you are dealing with. She provides an environment where all members of the relationship feel equally heard and can process through what they are feeling.
In addition to relationships a large portion of her experience has been in the field of intellectual disabilities with both adults and children and working with families who support them.  She has a special calling to these families and children dealing with Autism, Asperger's, mild to severe intellectual disabilities and the myriad of problems that occur while working through their very specific needs and the systems that support them. Victoria strives to create a safe and comfortable counseling environment that can offer relief to those who are struggling with life's many problems.
*Please call our office to schedule an appointment (912)355-3881. You can also fill out your info below with any questions or to request an appointment with Victoria. Please provide your phone number so that we can call you to schedule an appointment.